Content of this page:
1. Poster - Geoscape Southern Saskatchewan
2. Poster - Geoscape Northern Saskatchewan
3. Lesson Plans
To learn more about Geoscape Southern Saskatchewan or download the poster please follow this link.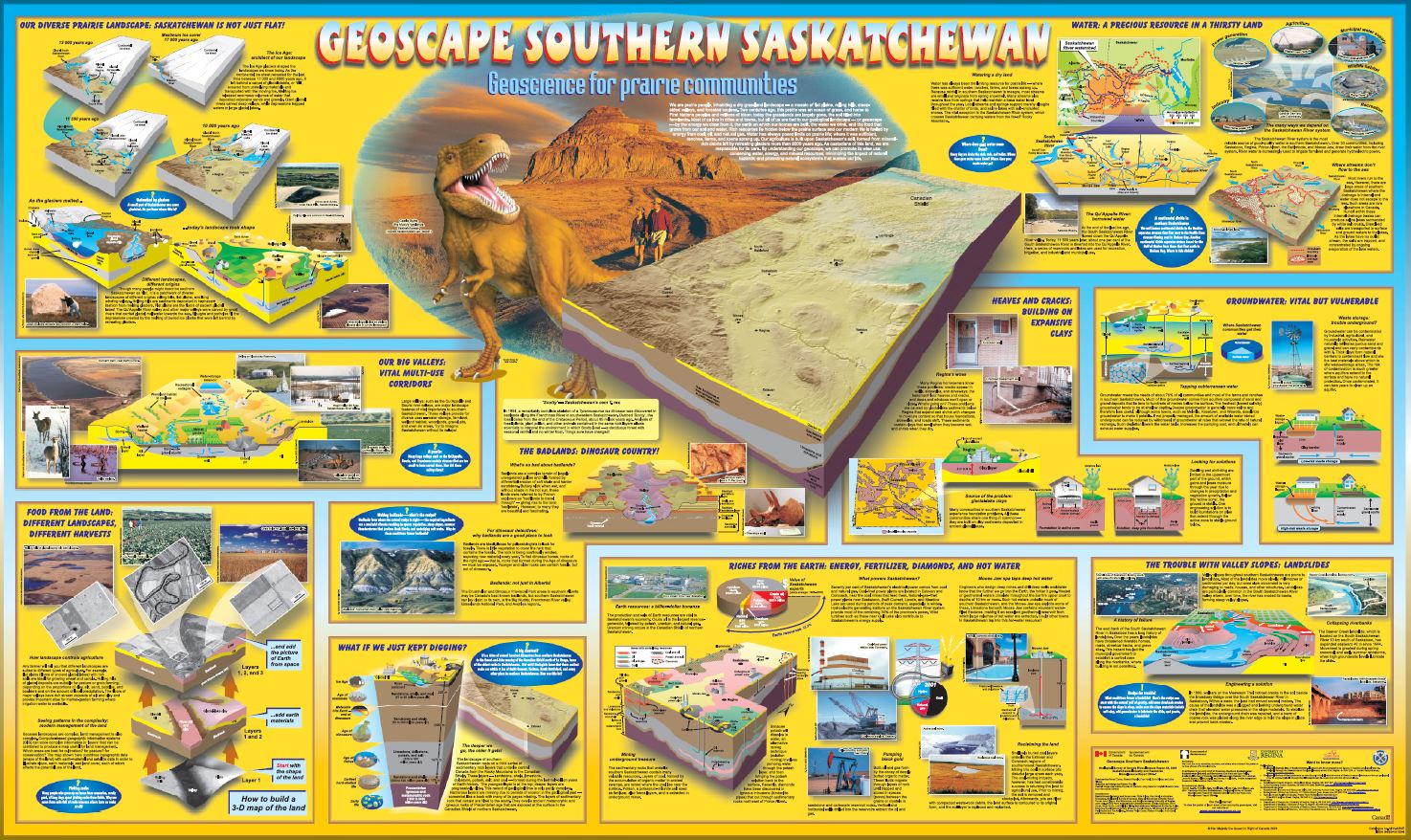 To learn more about Geoscape Northern Saskatchewan or to download the poster please follow this link.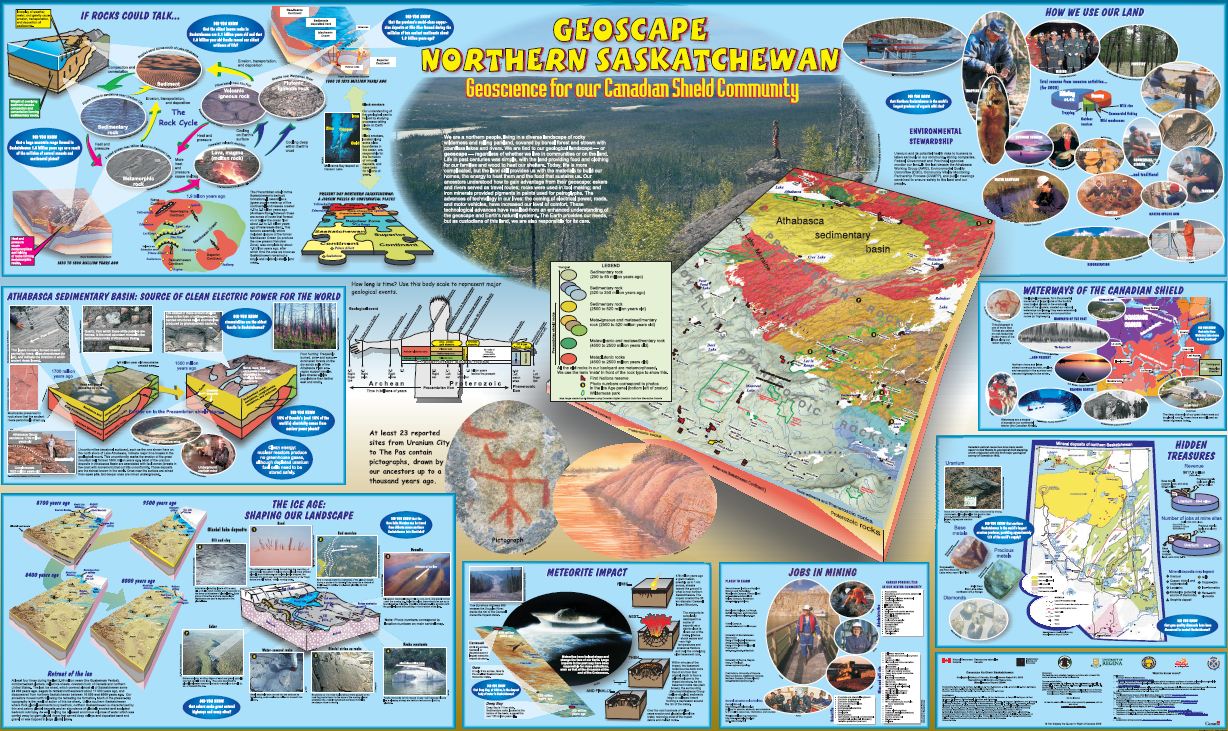 To download the Geoscape Posters you can visit the NRCan website.
Please note that only some of the Lesson Plans below have been completed and are clickable!
Saskatchewan Geological Society Outreach Resources
The Saskatchewan Geological Society (the Society) has a variety of educational resources for teachers. The resources are grouped under four headings in the table below: GeoExplore, Geoscape Saskatchewan Posters, Lesson Plans and Other Resources. Each row represents a geoscientific theme and provides links where information is available.
GeoExplore is an interactive website based on the original paper Geological Highway Map of Saskatchewan that was published in 2002. Links to GeoExplore sections are provided on the left-hand side of the table. Links to PDFs of the original map are included under Other Resources, and paper copies can be ordered using the SGS publication order form.
The Society contributed to the production of two Geoscape Saskatchewan Posters: one each for northern Saskatchewan and southern Saskatchewan. Hardcopies of the posters can be ordered through our website; they are available in English and French. The posters can be broken down into thematic panels, PDFs of which can be downloaded from the table below.
The Society has created Lesson Plans based around the Geoscape posters and the GeoExplore website. Additional Other Resources are available to supplement the Lesson Plans. 
Geo Explore Saskatchewan

Geoscape Posters

Lesson Plans

Other Resources

Main Tab

Sub-tab

North Panels

South Panels

Map

GeoExplore Scavenger Hunt

Geo 101

Sask Geology

Rock Cycle

Plate Tectonics

Meteorite Impacts

Our Resources

Resource Map

How We Use Our Land
Hidden Treasures

Minerals and Mines

How We Use Our Land
Jobs in Mining
Hidden Treasures
Athabasca

Oil, Gas and Coal

Soils

Others

Canadian Shield

How We Use Our Land
Hidden Treasures
Athabasca

Sedimentary Basins

Fossils

Vertebrates

Invertebrates

Plants

Ice Age

Our Diverse Prairie Landscape
Our Big Valleys

Landforms

Water and Drainage
Lesson plans were funded, in part, by the Canadian Geological Foundation:

Original Sponsors of Geoscape Lesson Plans: